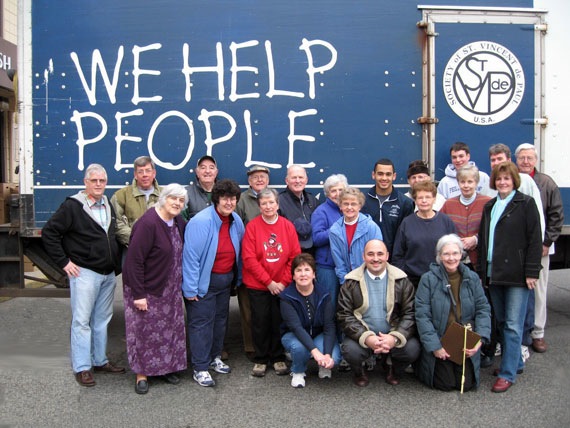 The Society of St. Vincent de Paul relies on volunteers to fulfill the mission each year. The life blood of our organization, volunteers enable us to provide our wide range of services and programs, and serve 1000s of needy families each year.
Our various projects offer fun and unique ways for individuals and groups of all kinds to become a volunteer and contribute their time, talents and resources. Thank you for your desire to aid us in our mission to empower people, regardless of their background, ethnicity, or faith, to achieve self-sufficiency by offering financial, material, educational, and spiritual support and by collaborating with others to develop and deliver programs and services that help those in need.
Our volunteers perform a variety of tasks which either directly or indirectly connect them with people who come to the Conference Support Center in need. Participation in special events and on-going projects, individuals and groups of volunteers experience fun and educational opportunities to contribute their time, talents and resources.
For more information on how you can Volunteer, please contact your local Conference.