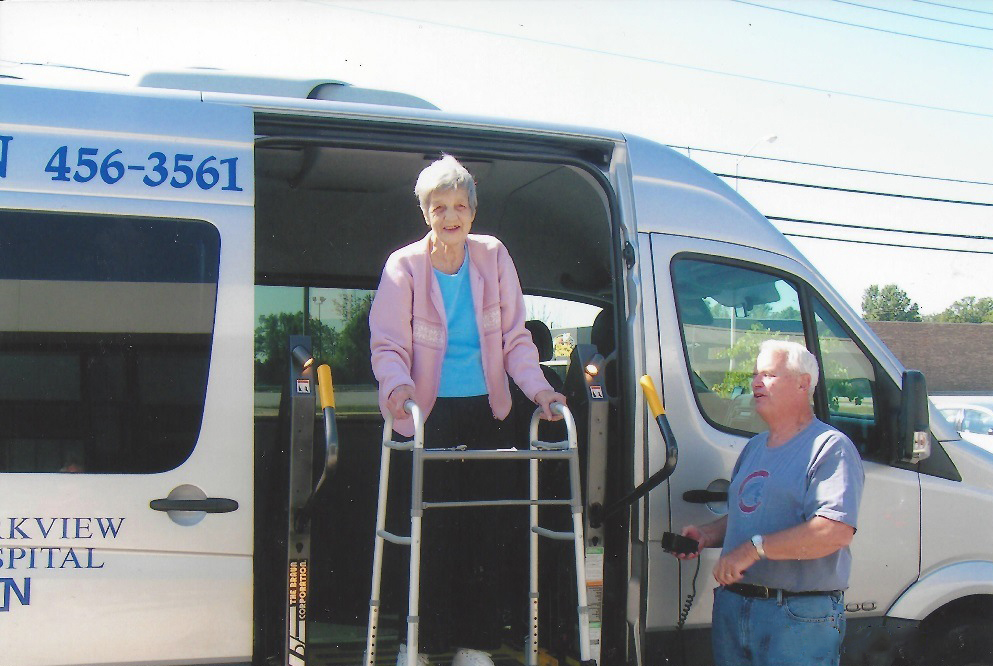 If you are in need of transportation to medical or rehabilitation care appointments please call 260-456-3561 and press 2 at the prompt to be connected to the Care Van call taker​.
The St. Vincent de Paul Society of Fort Wayne began the Care Van service over 30 years ago. The purpose of this program is to transport the poor, elderly, sick, and those of limited means (free of charge) to medical and rehabilitation care appointments. Most of the patients are wheel chair bound so we have a state of the art handicap accessible van for them. Rider donations are accepted but average only $2.00 or $ 3.00 per person. Financial support comes from generous donors and benefactors.
We're blessed to have 11 older gentlemen who volunteer to drive our Care Van for a week at a time. They'll typically drive between 500 and 600 miles in a week and average 8 or 9 hours per day. In a year, the group will drive over 40,000 miles and transport 1500 patients.
One of the main Society principals dictates that Vincentians should always be mindful to respectfully maintain the dignity of those we serve. The time in transit to and from appointments allows for many great interpersonal exchanges between drivers and riders. As a result, great caring friendships are formed on the Care Van.