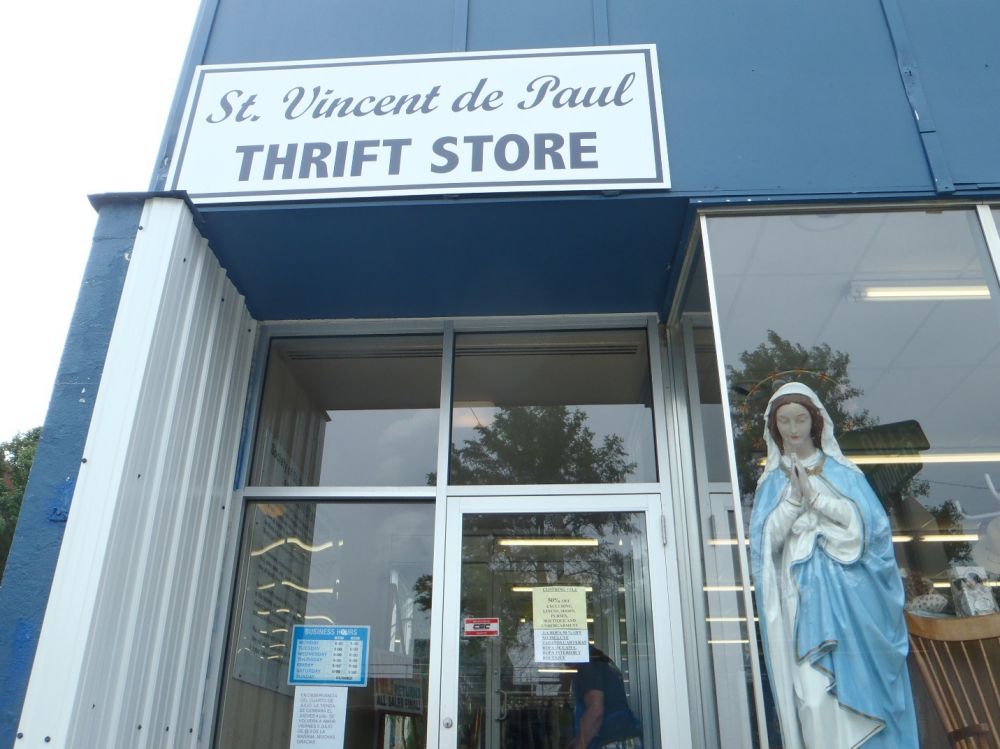 Shop our SVdP Store for great bargains on clothing, shoes, books, furniture and housewares! Our selection changes daily in the store. Our store provide an economical alternative to typical mall and retail stores for cost-conscious shoppers and collectors. If you enjoy bargain shopping, you should visit the St. Vincent de Paul Thrift Store today!
The SVdP Thrift Store offers a low-cost shopping experience for bargain shoppers, as well as those with limited means. The stores are staffed by individuals who support the mission of helping those in need. Funds raised through the store stay in the local community allowing the Society to provide, food, clothing and shelter to those in need.
Thrift Store Donations
The Thrift Store is stocked with items donated to the Society by generous individuals as well as businesses. The Society takes pride in being good stewards of all that we receive in the name of helping others. For large appliances and furniture pick-up call our donation line: 260-456-3561.
SVdP accepts clean, usable furniture that can be sold in our stores. To ensure the safety of our employees, we ask that donations of furniture be made at our retail store whenever possible, if not please call the donation line: 260-456-3561.
Are my donations tax-deductible?
Yes. All not-for-profit organizations are prohibited from assigning values or estimates to donated items, so SVdP recommends that you consult a tax adviser first. When donating items a donation receipt will be provided if needed.
How can businesses donate?
If your place of business would like to make a donation, SVdP will gladly work with you to make arrangements for pick-up and transportation. SVdP accepts commercial donations such as clothing, office supplies and other bulk items.
Making a commercial donation to SVdP provides your business with a tax deduction for the value of the donated items, eliminates the cost of product storage and recycles the items for use by someone else. For SVdP, it becomes valued merchandise and further supports our mission to bring hope and help to those in need.
To make a donation, contact the store at 260-456-3561.
Tips for Donors
To make your donation process go smoothly, here are some tips for checking the items you plan to donate:
Separate clothing into different bags/boxes than household items.
Check to ensure that items you are donating are not soiled, stained or ripped.
Whenever possible, include all pieces and parts to games, toys and household appliances